Strong will change the world.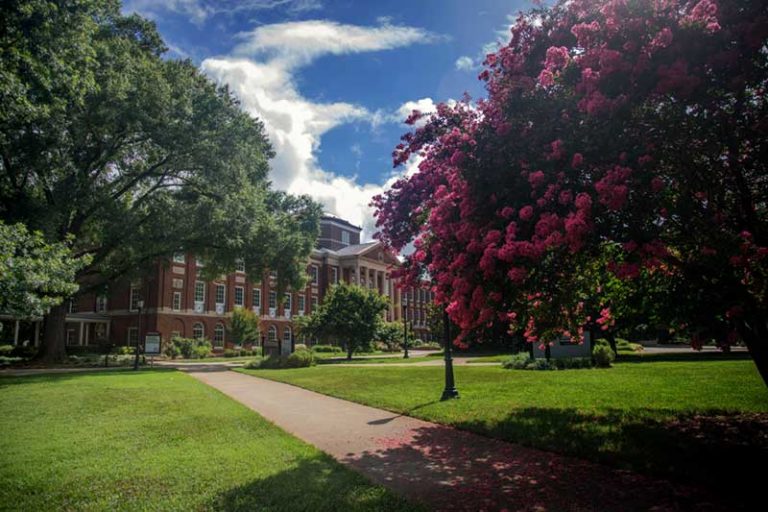 College-Wide Initiative on Anti-Racism
Meredith College is working to cultivate an inclusive and pluralistic campus environment where diverse identities are welcomed into our living, learning, and working community. The anti-racism initiative reflects our commitment to strength, integrity, and the power of education to bring about real and lasting change across Meredith's campus.
At Meredith, students discover what makes them uniquely strong and then learn how to use their strengths to prepare for the life they want to lead. Research shows focusing on your strengths can help you feel happier, more confident, and more likely to achieve your goals. Come to Meredith and find out what makes you strong.
At Meredith, Joselyn Marroquin Aparicio, '22, discovered a passion for studying the reproductive system and maternity health. She hopes to encourage other Latina women to pursue their dreams and earn a college degree.
As a first-year student at Meredith College, Business and Economics major Sarah Powell, '22, learned that she had the power to advocate for change.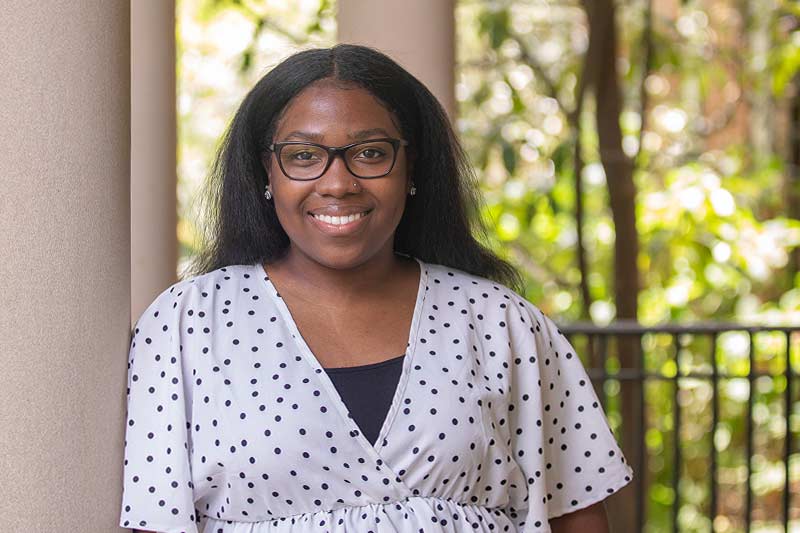 At Meredith, interior design major Erykah Harris, '21, learned to take advantage of the experiential opportunities that came her way. After she graduated, her internship turned into a full-time job.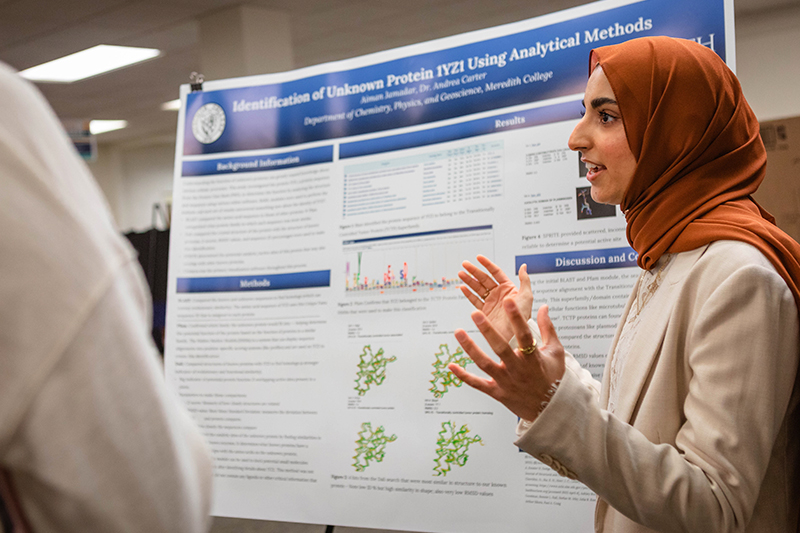 For the first time since 2019, Celebrating Student Achievement Day (CSA Day) was held in person on Thursday, April 13, 2023. CSA Day is an all-day conference during which students showcase the research they have conducted over the year in poster and oral presentation sessions to their peers, professors, and the Meredith College community. With more than 45 presentations held this year, attendees heard about a wide range of topics from biology to art and design.
The Colton Review, Meredith College's art and literary journal that features work from students, faculty, staff, and alumnae and is produced for and by students, was unveiled on Celebrating Student Achievement Day.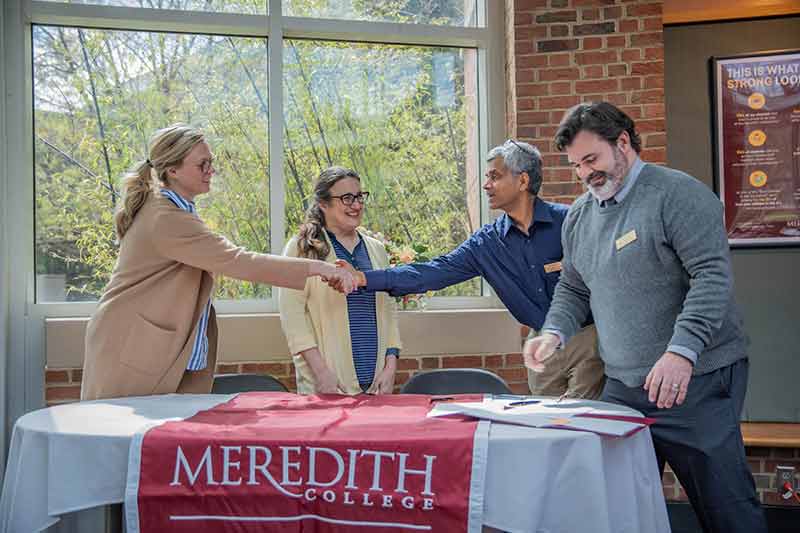 Meredith College and West Virginia University (WVU) have announced a new agreement that will benefit pre-health students in Meredith's undergraduate and post-baccalaureate programs.
Jessica Stair, Ph.D., will present the 2023 Mercer-Kesler Lecture on Friday, April 21, at 10 a.m. in Kresge Auditorium. Stair's presentation is titled "The Scent of Perfection: Flowers and the Senses in Monjas Muertas." 
Students had the opportunity to visit TriMark Digital through the Office of Career Planning's Career Trek.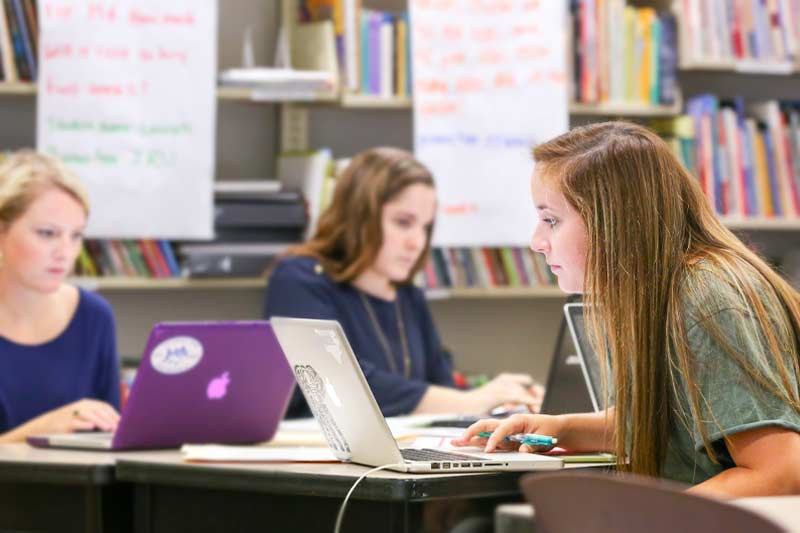 The StrongPoints® team at Meredith College collaborated with United Bank to hold weekly workshops in celebration of Financial Literacy Month, which is observed in April.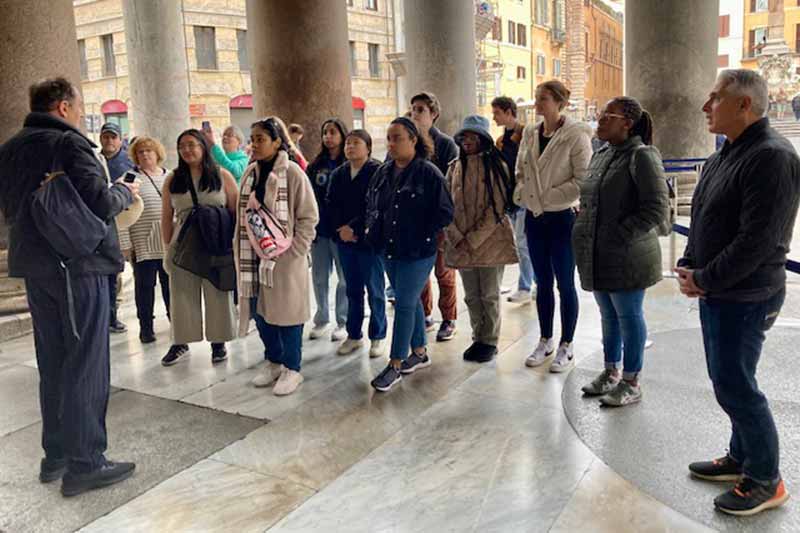 Spring at the Office of International Programs (OIP) is a time when many students are preparing for summer and fall study abroad programs. However, other Meredith students have just returned from Meredith's Italian home in Sansepolcro, Italy, after a spring break study abroad adventure.